News
NEMOPHILA TOUR 2023 Special Offer for Visitors!
Informtaion 2022.12.20 up
NEMOPHILA TOUR 2023 "Seize the Fate" One-man tour visitors will receive an "M Card" as a special gift!

Each venue will receive one M-Card with a different design!
Those who get all 8 kinds of tickets at all 8 venues will get one more at the Tokyo show on the last day!
And when you have all nine, you have the following design!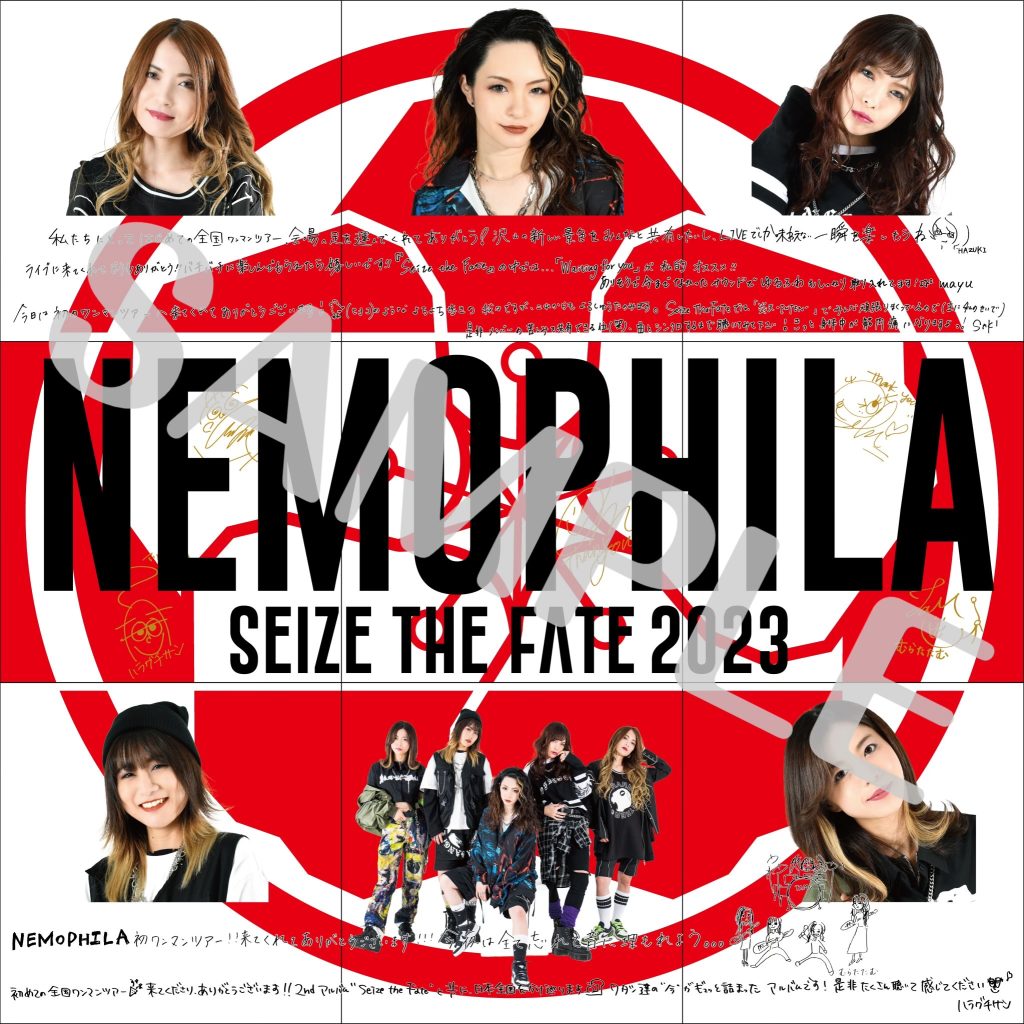 Size: 120 mm x 120 mm (jacket type)
The image shows the complete set of all 9 types.

Please look forward to the details of the design at each venue until the day of the event!

<What is M Card?
https://m-card.info/howto/

Tickets are on sale now.
https://l-tike.com/artist/000000000851194/