Noticias
Lanzamiento en directo de la carátula del Blu-ray
Información 2023.09.08 up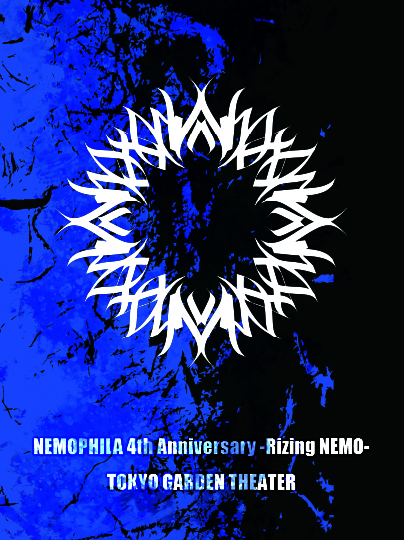 ● Blu-ray en directo 'NEMOPHILA 4º Aniversario -Rizing NEMO-'.
Grabado en el Tokyo Garden Theatre, 17.7.2023.
Forma: Blu-ray.
Precio con impuestos: 7.800 yenes
[Incluido en.
REVIVE, 2.RAITEI, 3.RISE, 4.ONIKAN, 5.Back into the wild, 6.STYLE, 7.ADABANA, 8.GAME OVER, 9.Change the world, 10.Blooming, 11.Rollin'Rollin 17.DISSENSION, 18.SORAI, 19.Seize the Fate, Es1.OIRAN, Es2.Life

[Lista de prestaciones].
Tower Records: llavero acrílico con escudo familiar
https://tower.jp/item/6174782/NEMOPHILA-4th-Anniversary–Rizing-NEMO-
– HMV: insignias de latas originales
https://www.hmv.co.jp/en/artist_NEMOPHILA_000000000851194/item_Nemophila-4th-Anniversary-Rizing-Nemo_14266089
Unión de Discos: comenta DVD-R
https://diskunion.net/portal/ct/detail/1008730614
– Rakuten Books: Adhesivos para el diseño de la cubierta del Blu-ray
https://books.rakuten.co.jp/rb/17624683/?l-id=search-c-item-text-01
・Joshin Nihonbashi shop Diskopia, exclusivo de la tienda web Joshin: postal original con firma (impresión)
https://joshinweb.jp/dp/4543034052769.html

También estará disponible en la TIENDA NEMOPHILA. Más adelante se facilitarán más detalles al respecto.
Regresar a la lista de noticias