Actualités
Sortie en direct de la jaquette du Blu-ray !
Informations 2023.09.08 up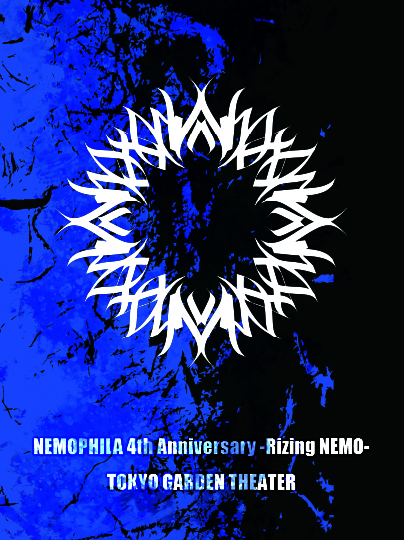 ● Live Blu-ray 'NEMOPHILA 4th Anniversary -Rizing NEMO-'.
Enregistré au Tokyo Garden Theatre, le 17.7.2023.
Forme : Blu-ray.
Prix TTC : 7 800 yens
[Inclus dans.
REVIVE, 2.RAITEI, 3.RISE, 4.ONIKAN, 5.Back into the wild, 6.STYLE, 7.ADABANA, 8.GAME OVER, 9.Change the world, 10.Blooming, 11.Rollin'Rollin DISSENSION, 18.SORAI, 19.Saisir le destin, En1.OIRAN, En2.Life

[Liste des avantages].
Tower Records : porte-clés en acrylique avec écusson de famille
https://tower.jp/item/6174782/NEMOPHILA-4th-Anniversary–Rizing-NEMO-
– HMV : badges originaux pour les boîtes de conserve
https://www.hmv.co.jp/en/artist_NEMOPHILA_000000000851194/item_Nemophila-4th-Anniversary-Rizing-Nemo_14266089
Union des disques : commentaire DVD-R
https://diskunion.net/portal/ct/detail/1008730614
– Rakuten Books : autocollants de conception de jaquettes de Blu-ray
https://books.rakuten.co.jp/rb/17624683/?l-id=search-c-item-text-01
・Joshin Nihonbashi shop Diskopia, exclusif au Joshin web shop : carte postale originale avec signature (impression)
https://joshinweb.jp/dp/4543034052769.html

Il sera également disponible dans le NEMOPHILA SHOP. De plus amples informations seront communiquées ultérieurement.
Retour à la liste des actualités