News
The cover of LIVE Blu-ray is unveiled!
Informtaion 2023.09.08 up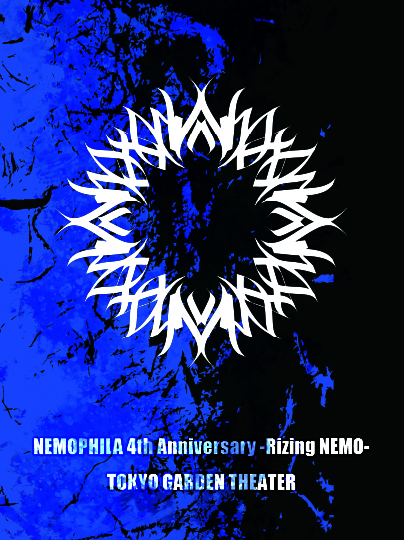 Live Blu-ray "NEMOPHILA 4th Anniversary -Rizing NEMO
Recorded at Tokyo Garden Theater on July 17, 2023
Form: Blu-ray
Price including tax: 7,800 yen
Included in the package.
REVIVE, 2.RAITEI, 3.RISE, 4.ONIKAN, 5.Back into the wild, 6.STYLE, 7.ADABANA, 8.GAME OVER, 9.Change the world, 10.Blooming, 11.Rollin'Rollin FIGHTER, 13.Night Flight, 14.MONSTERS, 15.ZEN, 16.Waiting for you, 17.DISSENSION, 18.SORAI, 19.Seize the Fate, En1.OIRAN, En2.Life

List of benefits
Tower Records: Family crest acrylic key holder
https://tower.jp/item/6174782/NEMOPHILA-4th-Anniversary–Rizing-NEMO-
・HMV: Original can badge
https://www.hmv.co.jp/en/artist_NEMOPHILA_000000000851194/item_Nemophila-4th-Anniversary-Rizing-Nemo_14266089
Disk Union: Comment DVD-R
https://diskunion.net/portal/ct/detail/1008730614
・Rakuten Books: Blu-ray jacket design sticker
https://books.rakuten.co.jp/rb/17624683/?l-id=search-c-item-text-01
・Joshin Nihonbashi store Diskopia, Joshin web store only: Original postcard with signature (print)
https://joshinweb.jp/dp/4543034052769.html

We are planning to sell them at NEMOPHILA SHOP as well. Details will be announced at a later date.